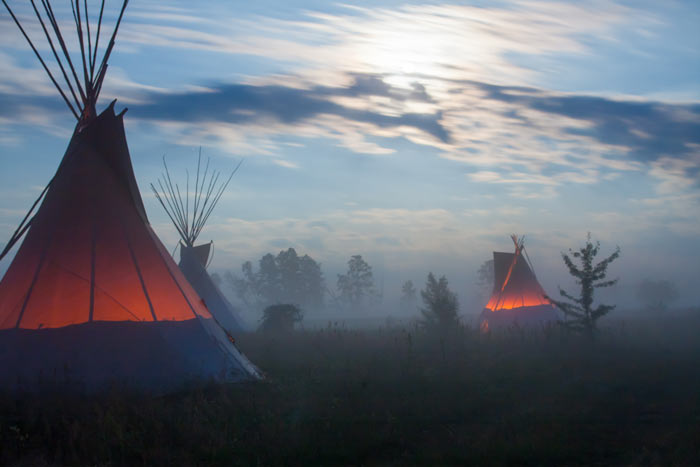 October 1, 2017 10:33 pm
Leave your thoughts
Teepees are an ancient form of portable housing that were utilized by many of North America's native people groups. Today, however, teepees are enjoyed by many outdoorsy and adventurous types for their relatively luxurious outdoor accommodations. Modern day teepees are known for being comfortable, dry and easy to set up and use. They are often made from exceedingly durable and light materials, making them ideal for a wide range of outdoor activities.
Constructing a teepee is a deceptively easy and cost-effective way to enhance your property and create a more inviting atmosphere on your land. Investing in teepee poles in Utah can help you add value to your home or more easily get in touch with the great outdoors.
Modern day uses
As people begin to rediscover the importance of connecting with nature, the use of outdoor accommodations such as teepees and yurts is surging in popularity. Here are just some of the ways you can use a teepee or yurt:
Vacation rentals: If you have a beautiful piece of property, you may be wondering how you could begin sharing it with guests. If you build a teepee on your property, it can be easily rented out on home sharing sites. You can allow visitors to enjoy the beautiful scenery that you are regularly treated to!
In lieu of a gazebo: Rather than installing a traditional gazebo, you should consider purchasing teepee poles in Utah for your yard. Teepees make excellent outdoor rooms that can easily be enjoyed throughout the year. There's no better space to enjoy an outdoor dinner than in your own private teepee!
Class or meeting space: Teepees make excellent commercial spaces. If you operate a workspace that values a connection to nature, you can help your employees' creativity shine by allowing them to execute their work inside of a teepee. Renting out teepees for corporate retreats or classes is another great way to earn extra income.
Why you should use a teepee
You may be wondering why you should opt to construct a teepee rather than a more traditional outdoor space, like a log cabin.
One of the prime benefits afforded by teepees is their mobility. Teepees are easily moved from place to place with minimal effort. Additionally, it is easy to replace one single component of a teepee if it is damaged during inclement weather or a move. Teepees also allow you to interact with the sights and sounds of your selected natural environment on a more intimate level.
By investing in teepee poles in Utah, you are creating a versatile outdoor space that is durable and easy to care for, yet also exceedingly easy to move and maneuver.
Huberwoods is one of the most dependable purveyors of teepee poles in Utah! You can count on us to deliver high-quality, durable wood poles for your outdoor room or traditional tent. We are known throughout the region for offering outstanding, affordable teepee poles and other wooden products. We have more than a decade of experience providing well-built and impeccably sourced wood products, and look forward to assisting you soon.
Categorised in: Teepee Poles
This post was written by admin