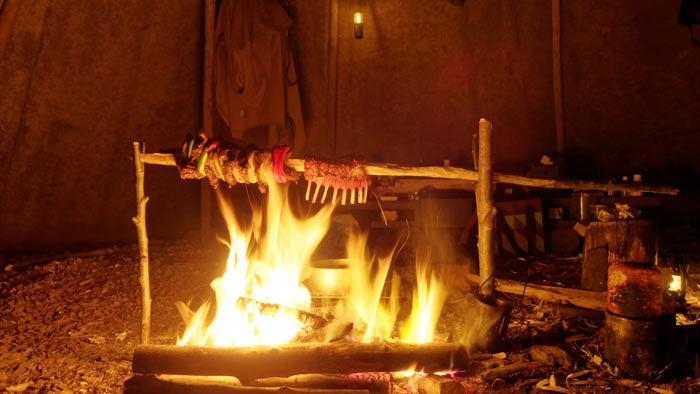 October 15, 2017 10:36 pm
Leave your thoughts
Have you ever wanted to construct your own ancient tent home? For centuries, North America's indigenous peoples used teepees as living spaces and ceremonial areas. Today, teepees enjoy nearly universal popularity because of their versatility and portability. If you are hoping to build your own teepee, you will find it substantially easier than you may have initially anticipated. If you invest in wooden teepee poles in Utah, all you will need is a fabric of your choice and a little bit of time and patience!
Constructing your own teepee is an exciting act that is accompanied by a tremendous amount of self-satisfaction. It's an excellent way to reconnect with nature and build a long-lasting outdoor shelter that can be used for years to come.
Necessary supplies
Here are just some of the supplies you will need to build your teepee:
Cover: Most modern teepee covers are made of cotton canvas. Some teepee builders, however, opt to utilize synthetic substances like vinyl and polyester.
Poles: Wooden teepee poles in Utah are the most essential part of your teepee. You will need to ensure that your poles are strong and durable enough to support your cover.
Sundries: Twine, scissors and other miscellaneous supplies should be kept on hand during the construction process.
Furnishings: Old rugs make excellent teepee floors, and unused couch cushions are perfect teepee seats! Get creative with the furnishings that you bring into your teepee.
Building your teepee
Once you've procured all the necessary supplies, you will need to begin the actual construction process. Building a teepee is simple work, but an extra pair of hands is never a bad idea! Here are the steps you should follow to construct a basic teepee:
Make the base: To begin the teepee construction process, you will need to take three of your wooden teepee poles in Utah and tie them together about one foot from one end.
Finish the circle: Once you've identified your teepee's site, spread out the three poles to form a tripod. Take the remaining poles and tie them to the tripod to form a circle.
Prepare the canvas: You must carefully measure and cut the cover material for your teepee using the wooden teepee poles in Utah you have already formed into a circle.
Save the strips: While cutting the canvas, be sure to save 12 strips that are at least 18 inches long. These will come in handy later on!
Wrap the canvas: Maneuver the canvas so that it completely covers the wooden circle you have formed using your wooden teepee poles in Utah.
Tie up loose ends: Use the strips you've saved to tie the canvas to the poles and form a door. Get creative with how you access your teepee!
For more than a decade, Huberwoods has been the premier provider of wooden teepee poles in Utah. You can count on our talented and dependable professionals to provide you with top-notch lumber and wood supplies. We are proud to offer high-quality teepee building materials that will help your dreams become a reality. You can reconnect with the great outdoors and enjoy all that nature has to offer by constructing your very own teepee!
Categorised in: Teepee Poles
This post was written by admin